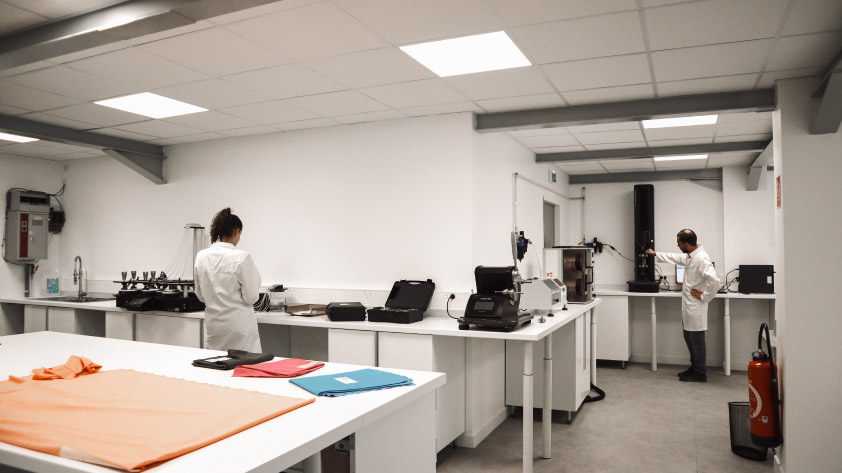 Our laboratory within Balas Textile allows us to control the quality of each material.
Depuis plus de 10 ans, Balas Textile investi et consolide une forte expertise dans le domaine des tests internes. En 2022, nous avons agrandis notre laboratoire qui répond aux exigences thermiques et hygrométriques, permettant de tester l'ensemble de nos matières. Outil indispensable pour notre pôle R&D, notre laboratoire a pour vocation de tester essentiellement les performances physiques de nos tissus.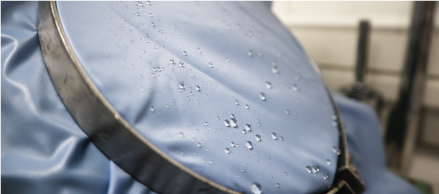 Spray test
NF EN ISO 4920 - Determination of resistance to surface wetting.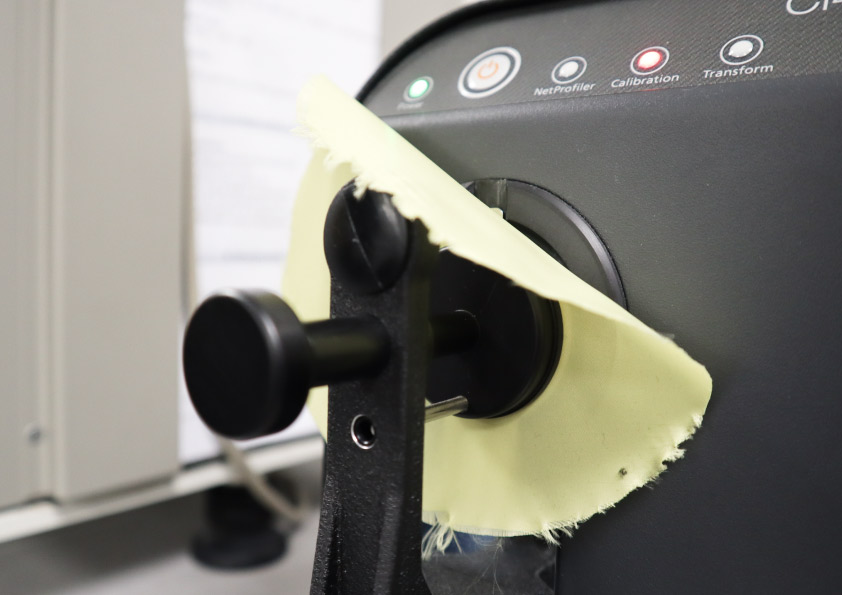 spectrophotomètre
Determination of chromatic coordinates.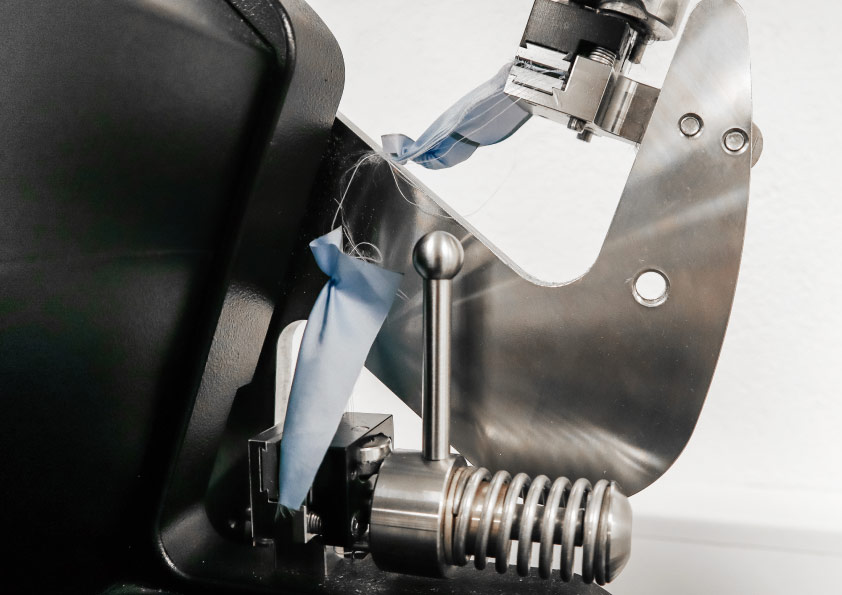 déchiromètre
NF EN ISO 13937-1 - Tear force measurement using the ballistic pendulum method (Elmendorf).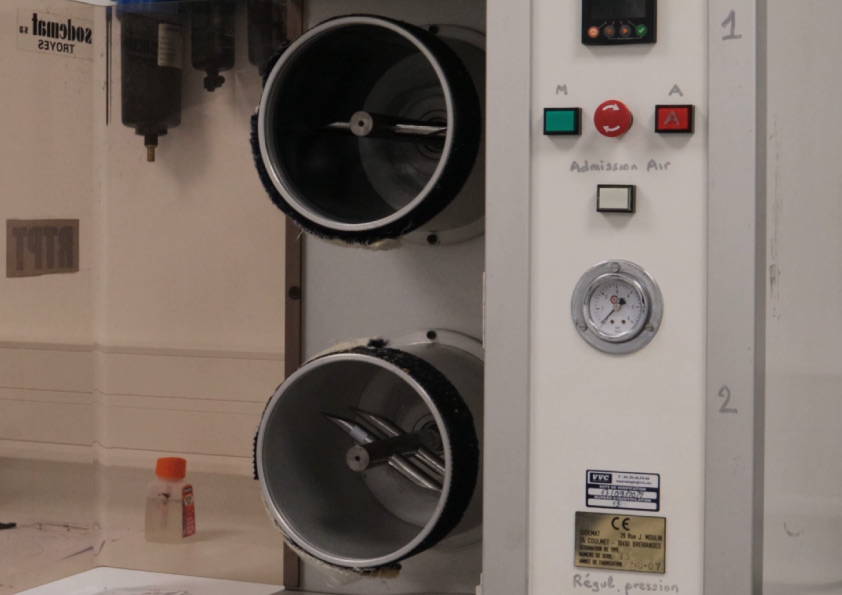 RTPT
NF EN ISO 12945-3 - Propensity of fabrics to surface ruffling and pilling - Pilling method by random projection in a cylindrical chamber.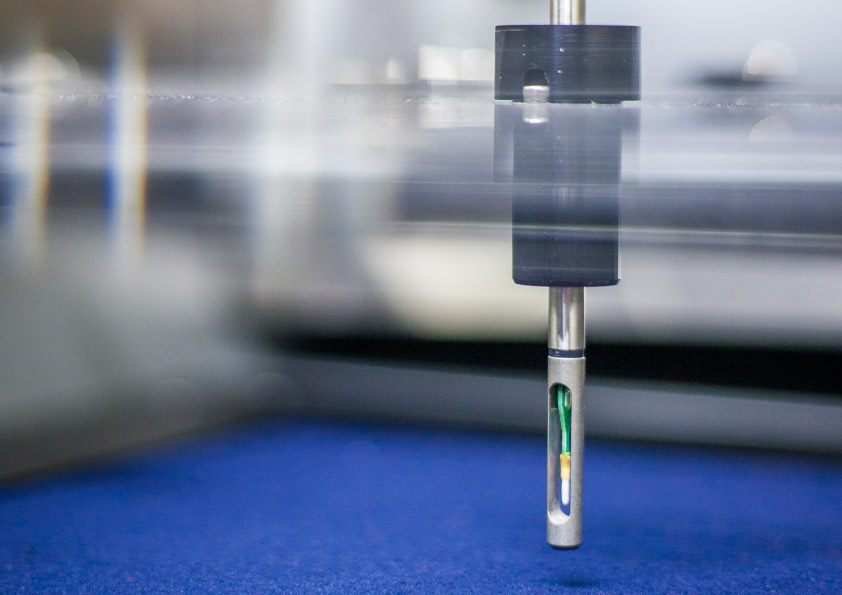 skin model
NF EN ISO 11092 - Physiological effects - Thermal resistance measurement (RCT) and steady state water vapor resistance (RET) (hot plate test kept sweating).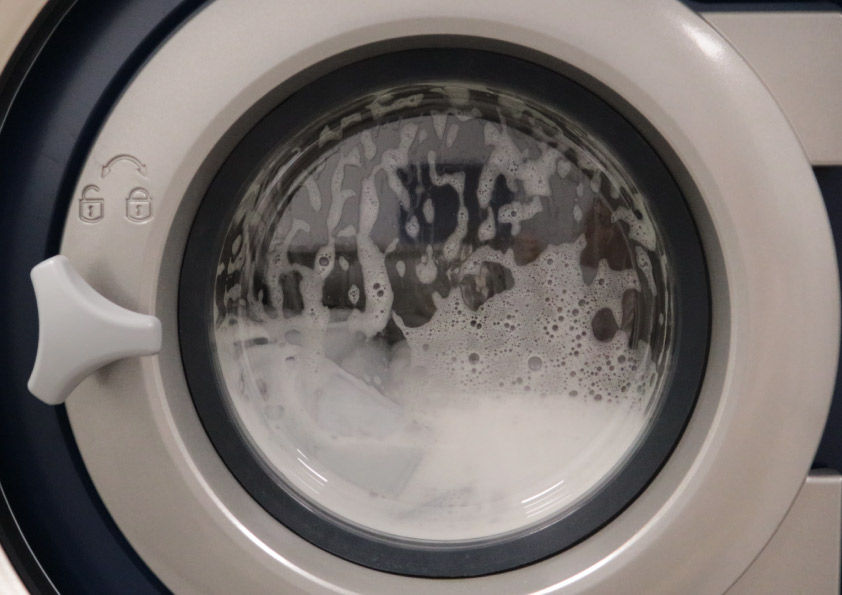 wascator
NF EN ISO 6330 - Method of washing and domestic drying

NF EN ISO 5077 - Determination of dimensional variation to washing and domestic drying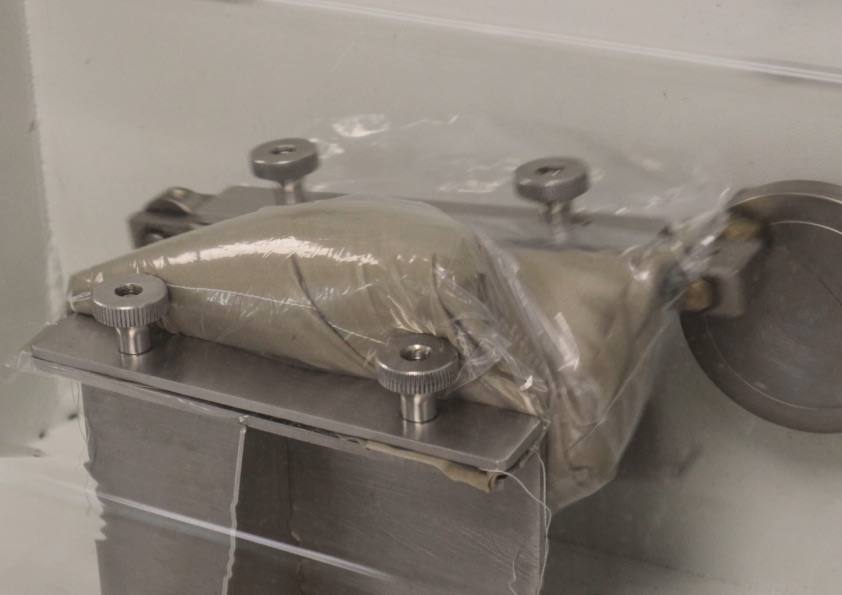 downproof tester
NF EN 12132-1 - Method of testing fabrics for impermeability to feathers and downs.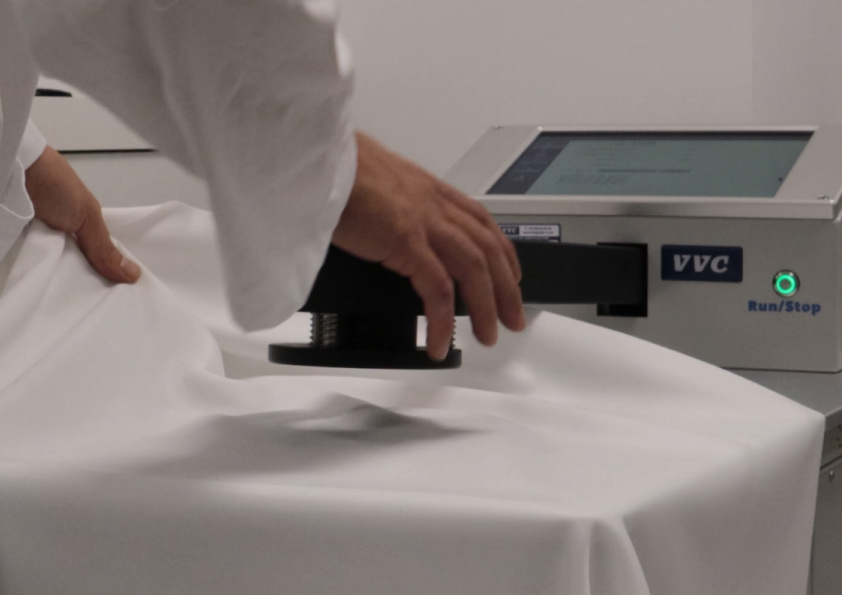 perméabilité à l'air
NF EN ISO 9237 - Determination of the air permeability of fabrics.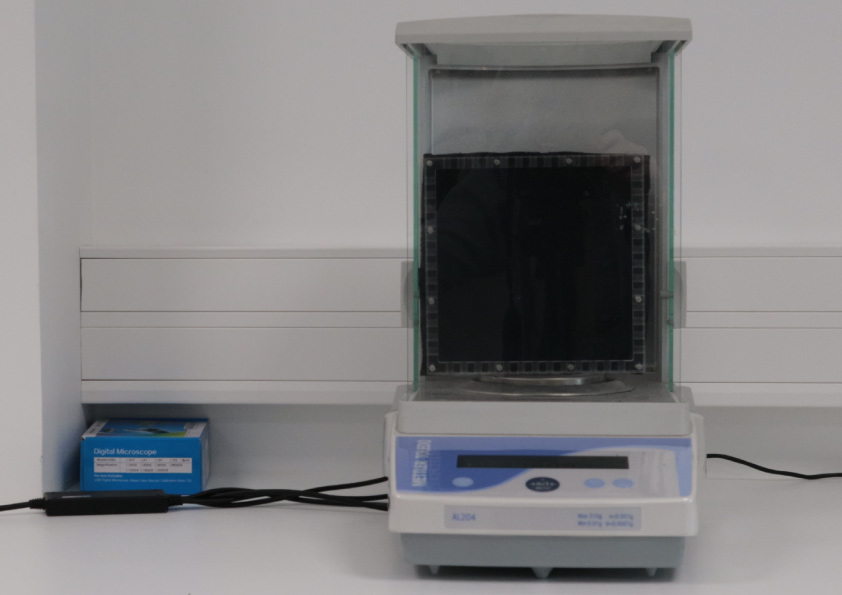 drt
NF ISO 17617 - Determination of drying rate.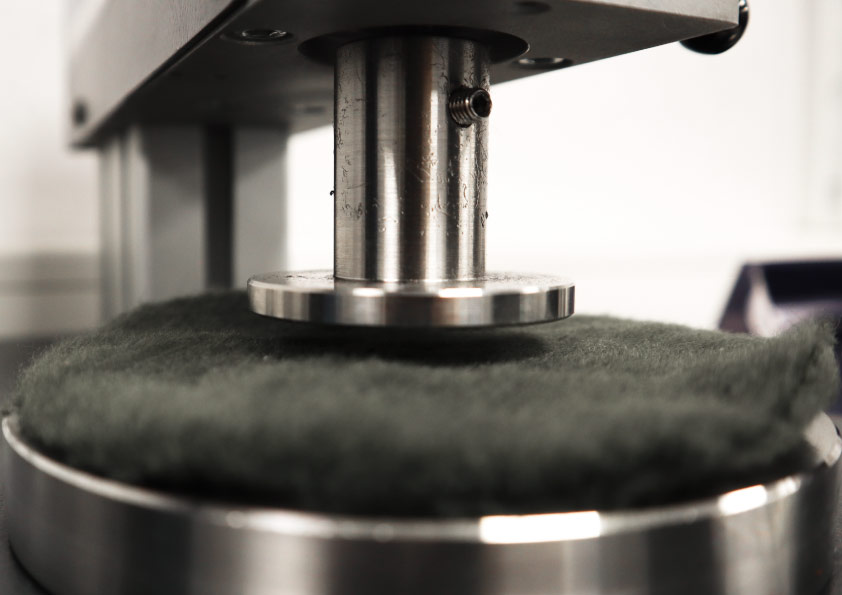 épaisseur
NF EN ISO 5084 - Determination of the thickness of textiles and textile products.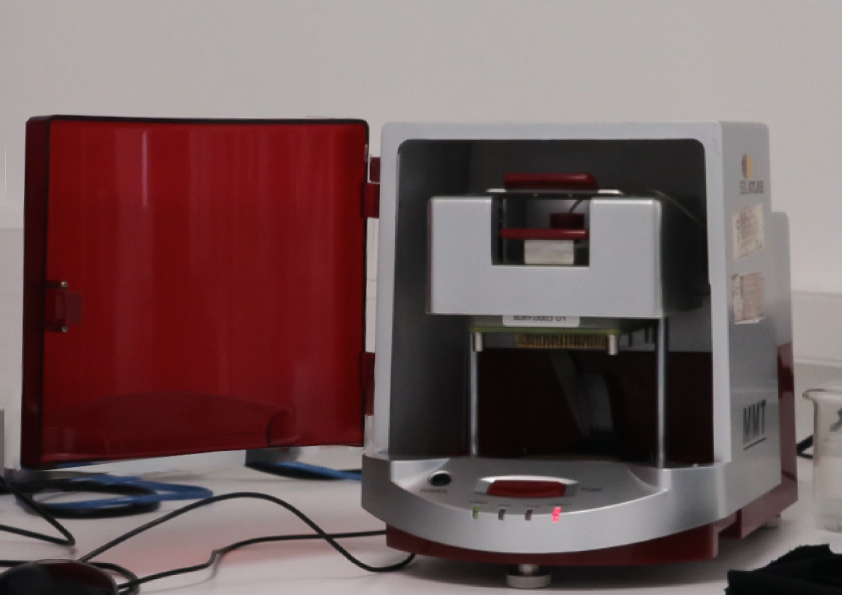 mmt
AATCC 195-2012 (Norme US) – Determination of moisture management capacity.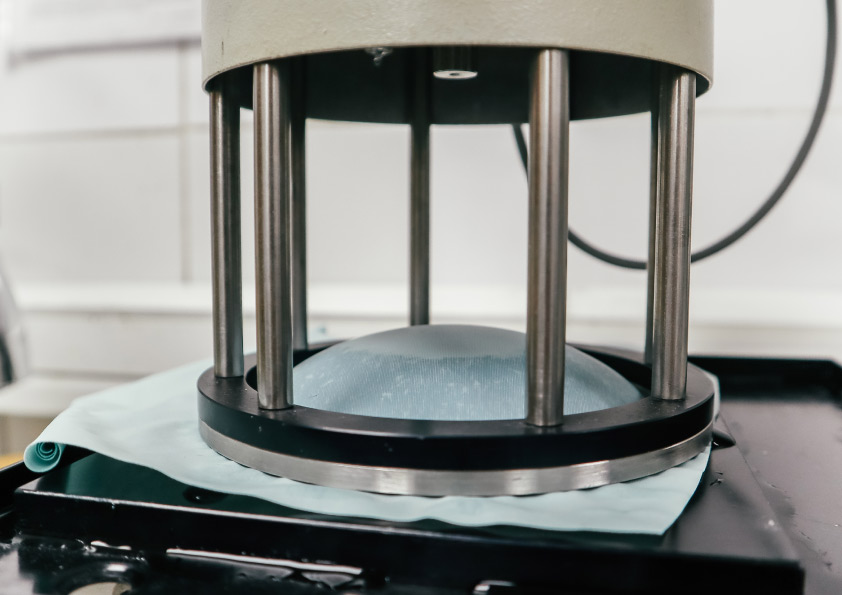 SCHMERBER
NF EN ISO 811 - Determination of resistance to water penetration under hydrostatic pressure.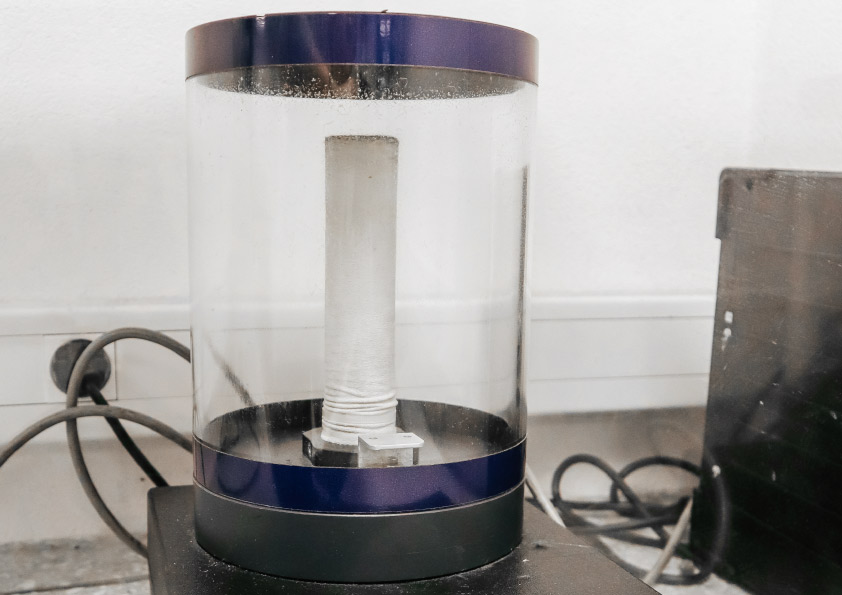 pa
NF G07-107 - We have the capacity to test the Adiathermic Power of a textile using the PA meter. This allows you to check thebody insulation through a material.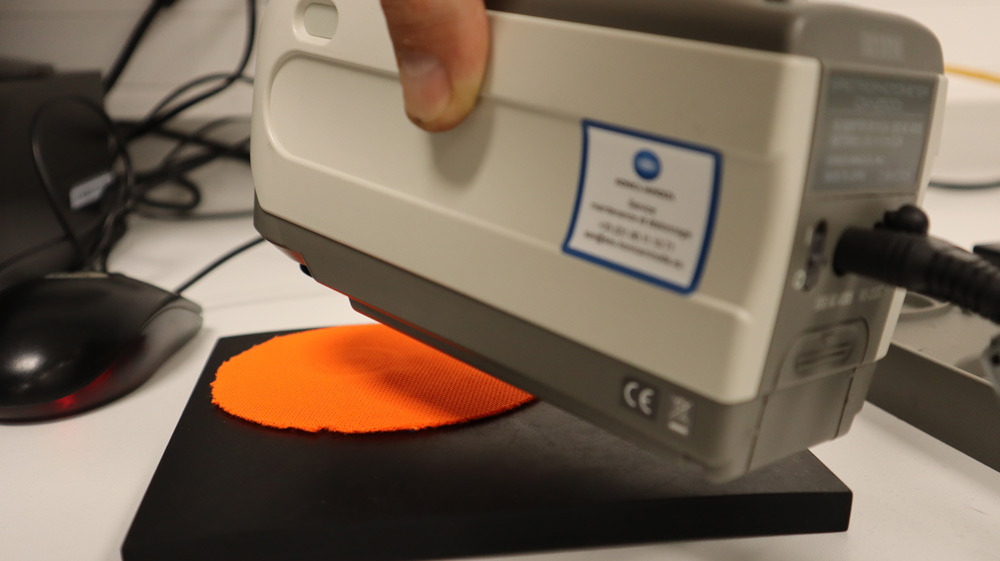 SPECTROPHOTOMÈTRE HAUTE VISIBILITÉ​
NF EN ISO 20471 - Color determination : High visibility clothing - Test methods and requirements.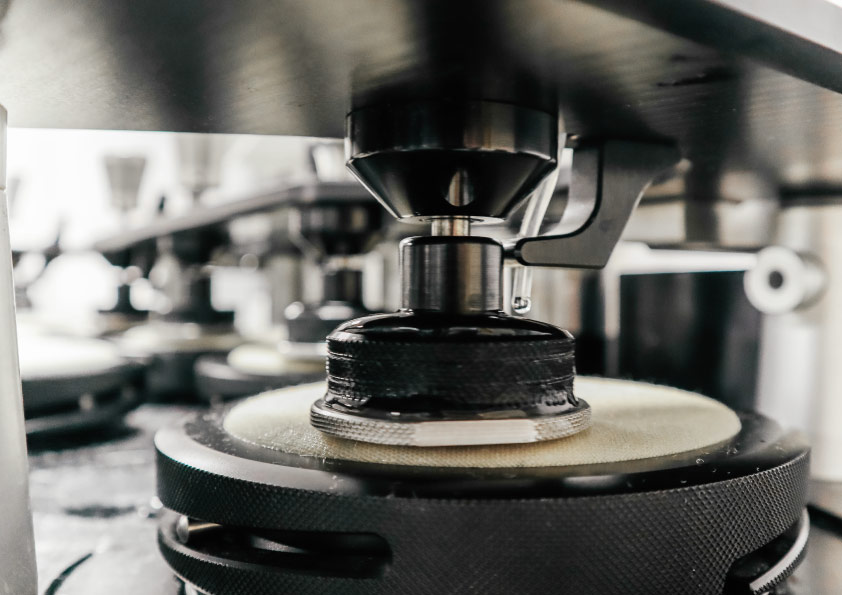 martindale
NF EN ISO 12947-2 - We also realised an internally developed method: Aquabrasionmake possible to test the resistance of fabrics to abrasion in a humid environment.

NF EN ISO 12945-2 - Determination of the propensity of fabrics to surface fuzzing and pilling Modified Martindale methode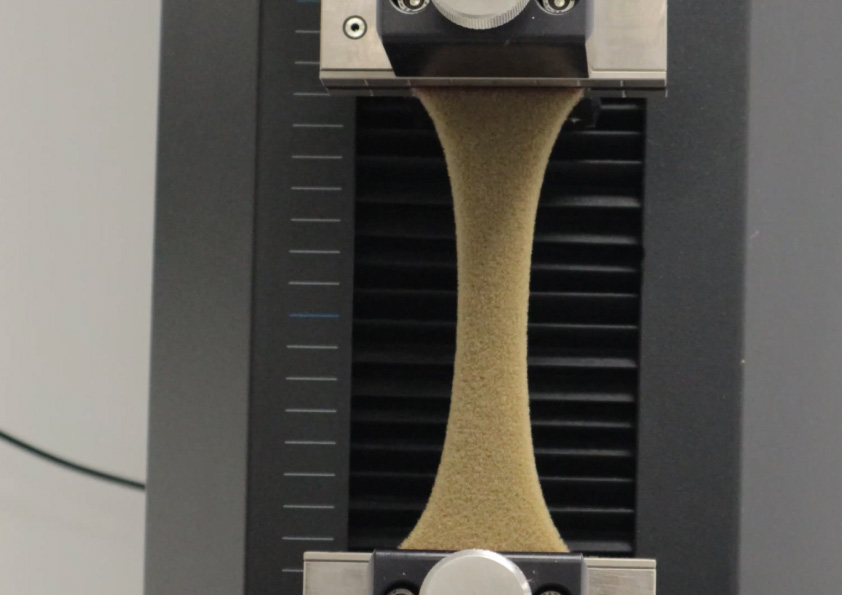 DYNAmomètre
Several Standards applied:

NF EN ISO 13934-1, NF EN ISO 13934-2, NF EN ISO 1421 - Breaking strength test.

NF EN ISO 13937-2, NF EN ISO 13937-3, NF EN IOS 13937-4, NF EN ISO 4674-1 - Tear resistance.

NF EN ISO 13936-1, NF EN ISO 13936-2 - Determination of the slip resistance of sewing threads in fabrics.
TÉLÉCHARGEZ DÈS MAINTENANT NOTRE PLAQUETTE DÉTAILLÉE